President Obama Betrays Hispanics Once Again - Only Paying Lip Service to Immigration Reform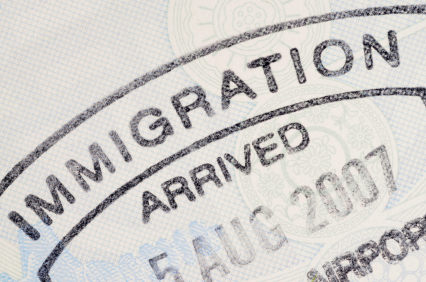 President Barack Obama promised Hispanics that immigration reform would be a top priority if he were elected president in 2008. He was elected president, and then he did nothing except ramp up deportations. Even in 2009, when he could have passed anything he wanted without a single Republican vote, he did nothing. Then in 2012, after being challenged on his failure to act in his first term, he once again promised this would be a top priority in his second term in office.
This week President Obama stepped before a joint session of Congress to deliver his constitutionally-mandated State of the Union Address. He discussed in detail many things that were important to him for this year. Did he make this a priority issue? Hardly. The word "immigration" appears three times in the entire speech that lasted nearly two hours.
In the Republican response to the State of the Union Address, U.S. Representative Cathy McMorris Rodgers (R-WA) gave a clear indication that House Republican Leaders are ready to move forward on a piecemeal step-by-step approach to securing our borders and fixing our broken immigration system. And her speech only lasted a little over ten minutes.
Rep. Rodgers stated, "And yes, it's time to honor our history of legal immigration. We're working on a step-by-step solution to immigration reform by first securing our borders and making sure America will always attract the best, brightest, and hardest working from around the world."
House Speaker John Boehner has made clear indications he intends to address the issues of border security and immigration reform this year. Other members of Congress have confirmed Rodgers' statement about a piecemeal approach. We don't need a 2,000 page bill that we have to pass to learn what is in it, like ObamaCare.
What we need is a step-by-step process that ensures our borders are secured, our broken immigration laws are fixed so that we can attract the labor our businesses need to continue economic growth, and a solution to dealing with those already in this country that includes a viable guest worker program, a program to identify and tax undocumented residents, and a system that provides for a pathway to legal status.  
We cannot continue to leave our borders unsecured. Nor can we continue to leave the interior of this nation unsecured by allowing visa overstays and people who entered illegally a way to hide.
President Obama also called for an increased effort to reform training programs to help make sure that we are training American workers with the skills employers need and match these workers with jobs that are available at this time. "That means more on-the-job training, and more apprenticeships that set a young worker on an upward trajectory for life. It means connecting companies to community colleges that can help design training to fill their specific needs. And if Congress wants to help, you can concentrate funding on proven programs that connect more ready-to-work Americans with ready-to-be-filled jobs," Obama stated in his speech.