Super Bowl or Super Sex? - Sex Trafficking Redux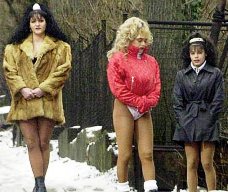 Texas Attorney General Greg Abbott has called the Super Bowl "the single largest human trafficking incident in the United States." According to Forbes Magazine, the Super Bowl held in Miami, Florida in 2010 saw an estimated 10,000 prostitutes brought to the city. Many of these being under-age victims of human trafficking. During Dallas' Super Bowl, there were 133 arrests for underage prostitution.
I wrote about this issue in an article for TexasGOPVote before the Super Bowl in 2011 and again in 2012. Both articles drew significant traffic, bringing light to the issue. But here we are again, approaching a Super Bowl, and this issue remains one of the least talked about issues in our society. Houston is one of the biggest hubs for human trafficking and local officials, like Constable Ron Hickman, work regularly to investigate these cases. Yet Houston remains a center point for trafficking victims.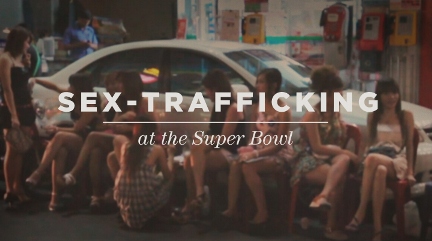 Photo from Sex-Trafficking at the Super Bowl TheResurgence.com
Congressman Ted Poe, as a former criminal court judge in Houston, is painfully aware of the abuses in the trafficking of women and young children. "Regardless of how an individual becomes a victim of human trafficking," Poe said in a statement published on TexasGOPVote, "each ends up in a system of modern day slavery. Only some of them make it out; others do not."
New Orleans is taking steps to look for trafficking victims as Super Bowl XLVII approaches. Just this week, 5 victims of human trafficking were rescued by law enforcement agencies in New Orleans. But until we get serious as a society about exposing these horrible crimes, little progress will be made.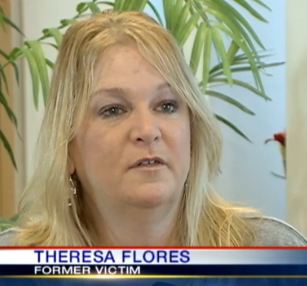 An illustration of this crime was given to New Orleans' NBC Affiliate, WDSU. Former trafficking victim, Theresa Flores, was drugged and raped by a boyfriend who took photos of her and blackmailed her into slavery. "You figure you're lying there in some stranger's house where at least 10 men would come in all the time and you're a teenager, and you don't know how to get out of it, you don't know who to tell, you're afraid. One night I was kidnapped by these guys and taken really far away and left abused probably 20, 30 or 40 times that night," said Flores.  She had been raised in a upper class family in Detroit before this happened. She was later left for dead alongside the roadway. Police found her and returned her to her family.
With all the fanfare and celebration surrounding the championship of football, we must also pause and reflect on the women and young girls who are victims of these crimes of kidnapping, rape and under-aged sexual assault.  
In Texas, U.S. Senator John Cornyn has introduced legislation entitled the Child Protection Act of 2012. Congressman Lamar Smith had introduced the bill in the House of Representatives and in December of last year, President Obama signed the bill into law. The new law increased the penalties for child pornography from 10 to 20 years, a requirement for federal judges to issue protective orders for child witnesses in trafficking cases and strengthen the authority of U.S. Marshals in investigating fugitive sex offenders.
The 2013 Texas Legislature will be considering bills to strengthen state law enforcement efforts as well and I will be reporting on these in future stories.
Many non-profit organizations work closely with law enforcement and human trafficking victims. Over the next few months, I will be interviewing some of these organizations to bring you their stories as well.
Enjoy this weekend's Super Bowl. It should be a great game between two teams that have earned their way to the position they find themselves in this weekend. But at the same time, remember there are many women and children who did nothing wrong but find themselves in a position no one deserves to be in. It is time for a more open and honest public discussion on sex slavery and human trafficking. No matter how difficult the discussion, these women and children deserve protection from predators.