House Passes Bill to Improve Drought Monitoring Program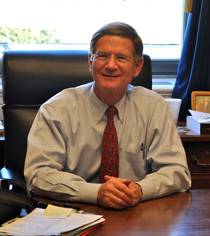 The House of Representatives today passed the National Integrated Drought Information System (NIDIS) Reauthorization Act (H.R. 2431) by a vote of 365 - 21. The bill makes important improvements to the NIDIS drought monitoring program and reauthorizes it through fiscal year 2018. 
Recent droughts in Texas and around the country have been severe. And the NIDIS program has helped state and local governments, farmers, ranchers, and others both monitor and predict drought conditions. NIDIS is a good program that has a history of bipartisan support. And it represents the kind of interagency and intergovernmental cooperation that we need to reauthorize in this difficult fiscal environment.
More than one-third of the United States is currently experiencing moderate to severe drought conditions. By some estimates, the historic drought in 2012 cost our national economy as much as $70 billion dollars. As a success story, the NIDIS Program currently operates the U.S. Drought Portal (www.drought.gov), a website that features a range of services related to drought, including: historical data on past droughts, current data from weather observations, early warnings about emerging and potential droughts, decision support services for managing droughts, and a forum for stakeholders to discuss drought-related issues. The program is operated through the National Oceanic and Atmospheric Administration.