National Employment Situation for July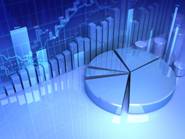 The July national unemployment rate remained unchanged at 9.5 percent, according to the Bureau of Labor Statistics. Data from the payroll survey showed total nonfarm employment suffered a net loss of 131,000 largely due to declines in government jobs (143,000 temporary census positions were terminated last month). Private sector employment added 71,000 jobs in July for the largest positive gain since April; however, the figure was significantly below the economists' forecasts. Luca di Leo and Jeff Bater of the Wall Street Journal write:
Economists polled by Dow Jones Newswires were expecting total nonfarm payrolls to drop by a smaller 60,000 in July.
The June data was revised down significantly. Payrolls fell 221,000 that month, more than the 125,000 drop previously reported, as only 31,000 jobs were added in the private sector.
Taking into account revisions to prior months this year, the U.S. economy added an average of less than 100,000 jobs a month in the first seven months, a level that's not strong enough to bring unemployment down.
The jobless rate, which is calculated using a separate household survey, held steady at 9.5% in July. Economists were expecting it to edge higher to 9.6%.
After the worst recession in decades, the recovery that began in July 2009 has recently been losing momentum, but it's hard to say if it's just a temporary slowdown or if the economy could start to contract again. The Federal Reserve may consider taking steps to support the economy when officials meet next Tuesday. Some worry that with unemployment still so high and consumer prices recently dropping, the U.S. economy runs the risk of falling into a Japan-like deflationary trap of very slow growth and falling prices.