Obama's Indecision and Unacceptable Strategy Regarding Afghanistan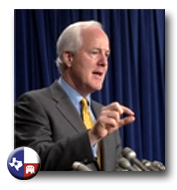 The following is the letter I wrote to President Obama yesterday regarding his indecision on Afghanistan strategy.
Dear President Obama:
I am dismayed by your seeming indecision regarding the way ahead in Afghanistan. I fully appreciate the importance of thorough deliberation on a matter of such importance but, at some point, open-ended deliberation evolves into hesitation and procrastination. Stalled decision-making creates a dilemma for our allies, who are trying to gauge our long-term intentions in the region prior to committing their own forces and other resources.
The assessment by General Stanley McChrystal, commander of the International Security Assistance Force and U.S. Forces Afghanistan, makes plainly clear that a commitment of additional forces to the Afghanistan theater of operations is necessary. He states that, "success will require a discrete 'jump' to gain the initiative . . . ." I understand that he has formally made this request, but that you have yet to decide whether to grant it. I urge you in the strongest terms to move ahead with the "jump" in forces and other resources, as requested by General McChrystal. You handpicked him to carry out this complex task and lead our troops in Afghanistan, and I applaud you for that – he is the right person for the job. The counterinsurgency strategy you announced in March is the right one and, when put to use thus far in Afghanistan, it has proven effective. I ask you to now heed General McChrystal's advice to stick with that strategy and give him what he needs to win. Every moment that goes by without deploying the needed reinforcements to Afghanistan puts those men and women in uniform already on the ground there at greater risk, and that fact requires no additional analysis.
While I recognize the importance of Afghanistan's coming run-off elections and the need to ensure the legitimacy of its government, our national security decisions should never be contingent on such events, which are beyond our control. These elections should not delay your decision on General McChrystal's troop request.
In the bigger picture, I am concerned that indecision may be seen by our enemies – and not just those in Afghanistan – as a lack of U.S. national resolve. This could potentially put Americans in unnecessary danger. History instructs that, when our enemies perceive a lack of U.S. national resolve, they sometimes act on it.
I worry that your administration considers the Afghanistan mission merely an unwanted distraction from your sweeping domestic "change" agenda. To the contrary, Afghanistan is now the central front in the Global War on Terror, and our national security depends on winning there. It is past time for your administration to dispense with talk of "inheriting" problems – both foreign and domestic – from your predecessor. Instead, I urge you to commit your administration to success in Afghanistan and act decisively to that end. The United States is in the lead in Afghanistan; as our commander-in-chief, I urge you to take ownership of this mission.
Sincerely,
JOHN CORNYN
United States Senator