Join Congressman John Culberson At A Town Hall March 18th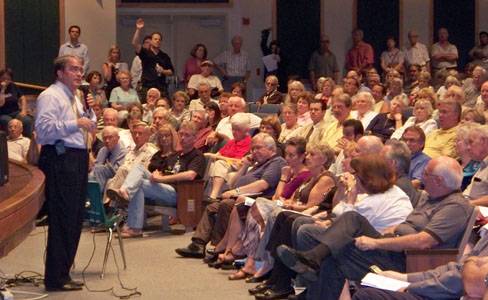 I am pleased to announce an upcoming town hall meeting. I hope that you can join me for a discussion about what House conservatives are doing to fight spending and rein in Washington overreach. More importantly, I look forward to hearing and discussing your ideas and suggestions.
Tuesday, March 18
6:00 - 7:00 pm
West University Elementary School
3756 University Blvd.
Houston, TX 77005
The meeting will be held in the school's cafeteria, which is adjacent to the parking lot. Please enter from the east side of the school, off Edloe Street. A map and directions to the school are available online here.
Should you need further assistance, please do not hesitate to call my Houston office at (713) 682-8828. I look forward to talking with you next week.