Erdogan The Bully
by Ted Poe
on September 12, 2018 at 10:24 AM
---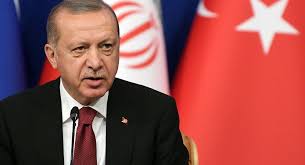 Our supposed Turkish allies are holding Americans hostage. At least two Americans, Andrew Brunson and Serkan Golge, are being held by the Turkish regime on fake charges.
President Erdogan, an Islamist who has arrested thousands of Turks who oppose him and puts them in jail, believes that he can also imprison Americans and use them as bargaining chips. He hopes that he can trade American hostages for his political opponents that have fled Turkey.
Even if the individuals Erdogan wanted had clearly committed crimes, which there is absolutely no evidence they have, we should never engage in rewarding Turkey for taking hostages.
Erdogan the bully has proven he has no respect for the rule of law, and, instead, rules by fear, intimidation, threats, and terror.
We must not assist him in his destruction of his own democracy. American hostages like Pastor Andrew Brunson, who has been held for more than 600 days, must be returned immediately to America.
Until then, Turkey should no longer be considered an ally of Americans but a kidnapper of Americans.
And that is just the way it is.