Honoring Chief Clint Greenwood
by Ted Poe
on April 11, 2017 at 12:37 PM
---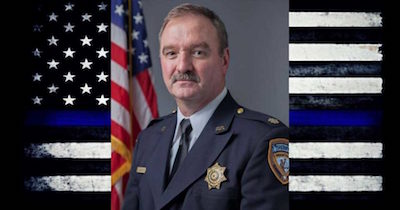 Early the morning of April 4th, Precinct 3 Assistant Chief Clint Greenwood put on his uniform, secured his badge over his heart, and he headed off to work.
As he arrived at the courthouse at 7 a.m., shots suddenly rang out. After the smoke cleared, Chief Greenwood was shot in the neck. His fellow officers rushed to his aid, and he was airlifted to a nearby Houston hospital, but it was too late. Texas lost another one of its finest men in blue.
The suspect is still at large, but not for long. As the investigation develops, it is still unclear if Deputy Chief Greenwood was specifically targeted or if he was ambushed because he wore the uniform. Law enforcement will do everything in their power to find and apprehend the murderous outlaw.
Chief Greenwood dedicated 30 years of his life to the law. I knew Clint when I worked as a judge in Houston, Texas. He was a prosecutor. He was a defense lawyer. He worked for the sheriff's department, and now more recently as a member of the constable's office. He was of strong character and a proud Texas lawman.
Texas prays for Chief Greenwood's family and the Harris County, Texas, constable's office. Our men and women who wear the badge are the best we have. They protect and serve our communities. Chief Greenwood's life may be gone, but his memory serves as a reminder of all those who give their lives for the thin blue line. Back the blue. Back the blue.
And that is just the way it is.