Rep. Jackson Introduces Legislation to Protect and Strengthen Vulnerable Hospitals in Rural Communities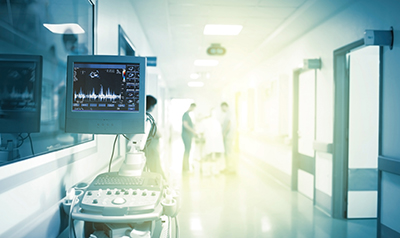 Representatives Ronny Jackson (R-TX-13) and Derek Kilmer (D-WA-06) introduced the Rural Hospital Technical Assistance Program Act to protect and strengthen rural hospitals. This bill makes permanent an existing program at the United States Department of Agriculture (USDA) that provides technical assistance for rural hospitals to help prevent closures, strengthen essential healthcare services in rural communities, and improve financial and operational performance.
Jackson said: "From my career as a physician and my experience growing up in West Texas, I understand the importance of rural health care. While rural America faces many challenges, health care must be immediately addressed. The rural hospital closure crisis continues to intensify with more than 500 rural hospitals nationwide vulnerable to closures soon, and Texas' Thirteenth Congressional District is home to more rural hospitals than any other district in the state. My district has seen first-hand the challenges faced by rural hospitals, with Bowie Hospital closing in 2020 and Chillicothe Hospital closing in 2019. Programs like the one created by the Rural Hospital Technical Assistance Program Act are vital to ensuring rural America continues to have access to quality care, which is why I am proud to introduce this legislation along with Congressman Kilmer to help prevent rural hospitals from shutting their doors and ensure that rural communities have access to the care they need."
Kilmer said: "Having been born and raised on the Olympic Peninsula, I grew up a long way from the most well-equipped hospitals in Seattle. But no matter who you are or where you're from, you ought to be able to find quality health care close to home. It's time for Congress to step up and make sure folks in rural America can get medical help without traveling far from home and without going broke. The bipartisan Rural Hospital Technical Assistance Program Act is about keeping facilities like Olympic Medical Center and Jefferson Healthcare and others up and running. And it's about improving care in rural America where the need is greatest."
Alan Morgan, Chief Executive Officer of the National Rural Health Association said: "The National Rural Health Association (NRHA) applauds Representatives Kilmer (D-WA) and Jackson (R-TX) for their introduction of the Rural Hospital Technical Assistance Program Act to codify the existing USDA pilot program that provides technical assistance to rural hospitals. This legislation will help prevent hospital closures, improve financial and operations performance for facilities receiving Rural Development funds, and strengthen essential healthcare services in rural communities. NRHA looks forward to working with Congress to keep hospital doors open and continue providing care for the 60 million residents living in rural America."
The full bill text can be found  here. This legislation is supported by the National Rural Health Association, Texas Organization of Rural & Community Hospitals, Texas Hospital Association, American Hospital Association, the Alliance of Safety-Net Hospitals, National Association of Rural Health Clinics, National Organization of State Offices of Rural Health, Washington State Hospital Association, and Wyoming Hospital Association. A full list of statements of support for this legislation can be found here.
Representatives Ryan Zinke (MT-01), Jill Tokuda (HI-02), Jodey Arrington (TX-19), Ann Kuster (NH-02), Lauren Boebert (CO-03), Terri Sewell (AL-07), Pete Sessions (TX-17), Jerry Carl (AL-01), Kim Schrier (WA-08), Tracey Mann (KS-01), Susan Wild (PA-07), Marie Glusenkamp Perez (WA-03), Doug LaMalfa (CA-01), Val T. Hoyle (OR-04), Brittany Petersen (CO-07), Adam Schiff (CA-28), Rick Larsen (WA-02), August Pfluger (TX-11), Nikki Budzinski (IL-13), Donald Davis (NC-01), David Trone (MD-06), and Carol Miller (WV-01) cosponsored Jackson and Kilmer's legislation.