Statement on Justice Stevens' Retirement Announcement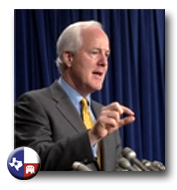 I released the following statement after Supreme Court Justice John Paul Stevens announced his intention to retire this summer:
Justice Stevens devoted his career to our nation's judicial system, participating in some of the most important cases in our history. While he and I may have different judicial philosophies, I thank Justice Stevens for his service, and I wish him well in his retirement.
Our nation deserves a Supreme Court nominee who is committed to deciding cases impartially based on the law, not on personal politics, preferences, or what's in the nominee's "heart." It is my expectation that Senators on both sides of the aisle will work to ensure both a dignified and respectful process for our next nominee.