Weekly Jobless Claims Report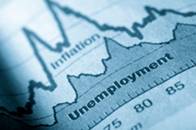 Texas initial jobless claims for the week ending April 3 fell to 16,529 from 19,894 the previous week. The four-week moving average for initial claims – a steadier measure of unemployment claim activity – decreased to 17,526.
Continued claims (those receiving benefits for two weeks or more) declined by 10,572 to reach 209,289 – or 16.4 percent lower from a year ago.
Nationally, initial claims for the week ending April 3 rose by 18,000 from the previous week's revised figure of 442,000. Total insured unemployment for March 27 fell 131,000 to 4.550 million from 4.681 million the previous week. Allan Rappeport writes for the Financial Times:
Analysts say that the recent declines in continuing claims reflect a combination of increased hiring and of unemployed workers seeing their benefits expire.
"Even after recent declines, the level of claims is higher than one would expect it to be if private non-farm payrolls were really poised to begin sustained gains," said Joshua Shapiro, chief US economist at MFR.
Economists argue that new claims need to fall to the low 400,000 level before the economy can consistently begin to create jobs. Last week, labour department figures showed that the US added 162,000 jobs in March, its best performance in three years.