Weekly Jobless Claims Report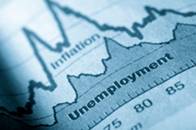 Texas initial jobless claims for the week ending July 24 fell 9.5 percent to reach 17,894, the lowest level since the first week of June. However, the four-week moving average, a steadier gauge of claims activity, has remained above 19,000 for the fourth straight week – averages above this level had not been reported since early February of this year. Continued claims (those receiving benefits for two weeks or more) increased by 7,900 to reach 229,224, or 22.8 percent lower than a year ago.
Nationally, initial claims for the week ending July 10 declined by 11,000 from the previous week to reach 457,000. Continued claims on the national level rose 2 percent to 4.565 million. Joseph Lazzaro of AOL's Daily Finance blog writes:
Though the initial claims decline looked like good news, the U.S. Labor Department cautioned that the statistic can be especially volatile during July and August due to normal, seasonal industrial shutdowns, especially in the auto industry.
Initial jobless claims would have to drop below 400,000 during the next two quarters in order for economists and investors to have confidence that commercial activity is increasing at a pace sufficient to prompt most companies to curtail layoffs and resume hiring.
Further, during an adequate expansion, jobless claims could fall much lower. During the 2002-2007 expansion, they dropped below 370,000 for more than two years. And during the Roaring 90s, initial jobless claims remained below 350,000 for years at a time.