UN Meeting Shrouded in Secrecy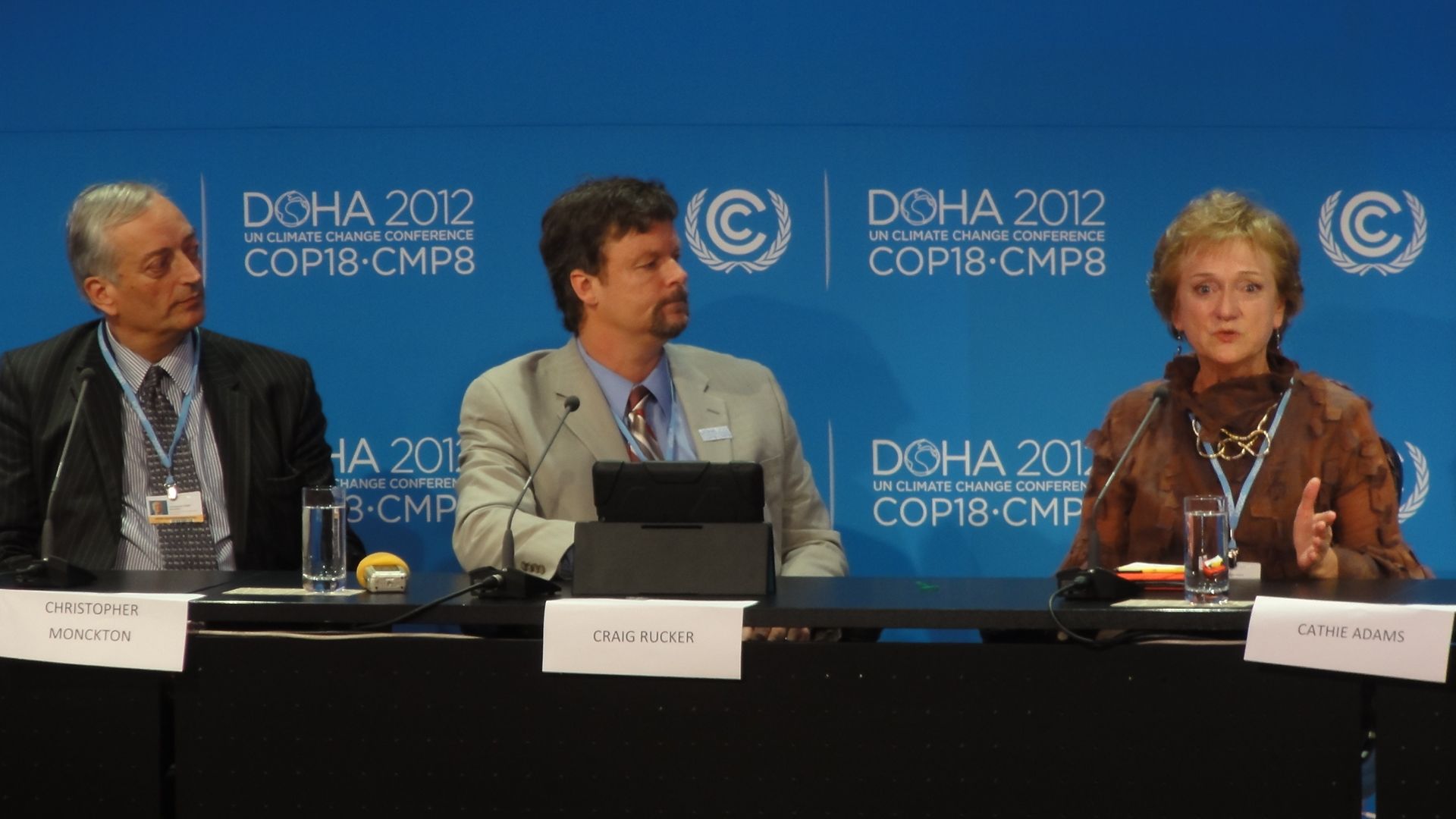 Left to right: Lord Christopher Monckton of the UK, Craig Rucker of CFACT and Cathie Adams of Eagle Forum
Cathie Adams, the International Issues Chairman for Eagle Forum, participated in a press conference organized by CFACT, the Committee for a Constructive Tomorrow, in Doha, Qatar on Thursday.
She remarked that the United Nations first "paperless" meeting allowed the negotiations to take place in smoke-filled rooms with absolutely no transparency, adding that it was the most secretive meeting since her first meeting in Beijing, China in 1995.
"Paperless" is scandalous considering the Executive Secretary of the meeting in Qatar proclaimed that the climate change process is to fundamentally transform the global economic system.
The legally binding treaty on greenhouse gas emissions, the Kyoto Protocol, sunsets at the end of 2012, yet whether it is extended is unknown as of late Thursday.
Whether nations decided on funding sources for the global tax scheme called the Green Climate Fund is also unknown, in spite of the whining by the majority of nations that the U.S.A. owes them funding for "loss and damage" due to its greenhouse gas emissions.
What is known is that the UN plans to make concrete steps toward a 2015 legally binding agreement to cap greenhouse gases that all nations would implement by 2020. Of course, it would not be equally applied to all nations; the UN language for such inequality is "common but differentiated."
It is noteworthy that like the 1997 Kyoto treaty that was to be implemented by 2012, after both Bill Clinton and Al Gore tenures, the 2020 deadline would be after Barak Obama's tenure.
Look for a final report on the two-week Doha conference after it concludes on Friday, December 7.