Texas Attorney General's Child Support Division Sets Record with $3.6 Billion in Child Support Collections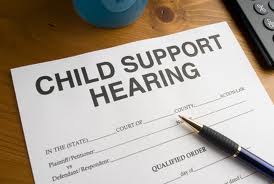 AUSTIN – Texas Attorney General Greg Abbott's Child Support Division set a new annual collection record, by collecting more than $3.6 billion in child support for the state fiscal year that ended Aug. 31. The $3.6 billion in collections benefitted 900,000 families. To date, more than $27 billion in child support has been collected since Attorney General Abbott took office in December 2002.
"Efficient, effective child support collections help ensure that young Texans have the resources they need to grow healthy and strong," Attorney General Abbott said. "Thanks to the hard work and dedication of Child Support Division employees, child support collections continue to increase in the State of Texas. This success not only helps children all across the state, but it also ensures that parents – not the taxpayers – financially support their children."
The Texas Attorney General's Child Support Division ranks first in the nation for the amount of child support collected, a position it has held for the past six years. Since 2002 – the first year of Attorney General Abbott's tenure – Texas' collections have grown by 142 percent, more than triple the national average of 37 percent.
Since 2006, the Texas program has received the highest incentive payment in the country based on its overall performance on a variety of measures the federal government uses to rate each state's child support enforcement program. The Texas child support program is a national leader in productivity and efficiency. Annual collections per Texas child support employee averaged $1.28 million in 2012, which is a 138 percent increase over the national average of $536,868. In addition, by collecting $11.11 for every dollar spent, the Texas program ranked second only to South Dakota, and surpassed the national average for cost effectiveness by 105 percent.
The Texas Attorney General's Child Support Division helps families lead lives of dignity. The $3.6 billion collected last year helped more than 252,000 parents who once received Temporary Assistance for Needy Families (TANF) maintain their self-sufficiency without public assistance.
In addition to improving the lives of Texas children, the Child Support Division helps taxpayers. By ensuring that parents – rather than taxpayer-funded public assistance programs – financially support their children, the Child Support Division saved taxpayers an estimated $1.76 billion in state fiscal year 2012, because child support payments those families received reduced their need for TANF, food stamps and Medicaid.
Under state and federal law, the Office of the Attorney General can assist families who request child support services and must serve families who currently receive or have received public assistance. Services offered by the Texas Child Support Division include locating absent parents; establishing paternity for children born to unmarried parents; establishing, enforcing, and modifying child and medical support orders; and collecting and distributing child support payments.