Dream Act - What's the Rush?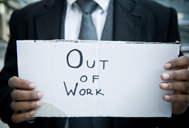 The US House and Senate are expected to hold votes on the DREAM Act later this week, sometime between Wednesday, Dec. 8 and Friday, Dec. 10, but what's the rush? I am all for having an open and honest debate on the merits of the DREAM Act, but the last time there was a congressional hearing on this bill was seven years ago when I was 12 years old! Believe me—a lot has changed in this time, and this week is definitely not the time to be having a debate on the DREAM Act.
What is most interesting are the conservatives who are advocating for passage of the DREAM Act. I don't necessarily think the idea that a conservative could support the DREAM Act is weird, but while aspects of it might be beneficial if opened up for discussion, this piece of legislation is in its fourth or fifth revision and surely laden with harmful changes and hidden "riders" that even the Act's most ardent supporters would acknowledge are unnecessary. It baffles me that despite the fact that unemployment ticked up to 9.8 percent this month, certain politicians would rather focus on social issues before taking solid steps to get more people back to work.
To believe the passage of the DREAM Act would do more for our ailing economy than extending the Bush cuts during the lame-duck session is incredibly wrong. For one, the Bush tax cuts are on a set deadline and our elected officials should be more concerned with preventing a massive tax increase than with rushing through another large piece of legislation they haven't even read. While aspects of the DREAM Act have potential to contribute to our economy, it is ridiculous to believe that the DREAM Act in its current form is the one issue facing the lame-duck session of Congress that can do the most to turn our economy around.
I understand how frustrating waiting can be, but it is important that if we are going to tackle major pieces of legislation, we get it as right as possible. Immigration and border security are extremely important in our national dialogue right now, but with so many Americans unemployed, it is more important to get them back to work. In these last waning days of the lame-duck session of the 111th Congress, I would suggest our representatives focus on extending the Bush tax cuts in order to keep from kicking the American job market while it's down.
Once our economy has rebounded, I think most members of Congress would be open to having an honest discussion on the DREAM Act and all sorts of other bills that address a wide range of issues. This is not the right bill for America at this time when nearly one in ten Americans cannot find a job and even more have lost hope or stopped looking, so again, why the rush? I hope more people can keep in mind that in the midst of this recession, we have less than a month before the largest tax increases in recent history—let's get our priorities straight!