Biden Claimed Inflation Peaked, it's now the Highest in 40 Years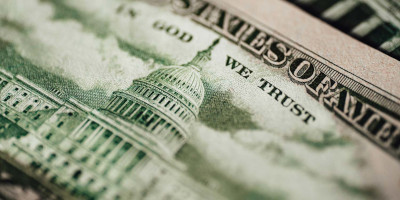 In January, the Consumer Price Index showed that inflation went over expectations at 7.5 percent, the largest increase since February 1982. Food prices (both grocery and restaurant) increased by 7 percent -- the largest increase since August 1981. I released the following statement:
"More bad news for working families. Months after President Biden claimed inflation peaked, it's now the highest in 40 years. As a result, last year working families paid an additional $5,000 in higher prices and higher taxes -- a huge paycut under the Biden Administration.
"He just doesn't get it. America under his leadership is on the verge of, if not already in, a crippling wage-price spiral that will end badly for families, small businesses, and the U.S. economy. But he's doing nothing about it, and his Build Back Better bill, would make it worse."
Read: Experts Warn U.S. Economy is at Risk of Wage-Price Spiral
Additional background:
President Biden said in December (November's CPI Report) that inflation peaked. At that time, inflation was at 6.8 percent.
The yearly cost of a meal for a family of four from December 2021 to December 2022 increased by $856. This is by comparing USDA's estimation of a "moderate-cost plan" for a 6- and 9-year-old child with parents 35 years old.
Goldman Sachs said, "the lapse of the expanded child tax credit and likely stepdown in food and nutrition benefits in the second half of this year… will likely weigh on food at home spending and put downward pressure on prices." (In other words, Democrats' monthly stimulus checks were inflationary on food prices.)