In One Year, President Biden Reversed Three Years of Wage Growth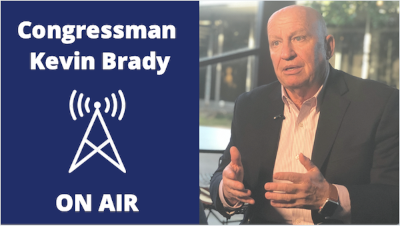 I appeared on Fox News Radio's "The Brian Kilmeade Show" to discuss President Biden's disappointing first year in office.
On President Biden's bungling of the economy, I said:
"It's clear he bungled this economy in a big way.
"He inherited what should have been a banner year. Our economy had rebounded under President Trump faster than anyone expected. We had trillions of COVID money in the economy, reopening regions, and life saving vaccines.
"Economically, President Biden began his presidency standing on third base, and he promptly stole second. Every quarter of economic growth he failed to meet expectations. He's 1.1 million short of the jobs he promised."
On Bidenflation robbing workers' paychecks:
"Inflation: everyone talks about a 40 year high, but, if you look at President Trump's tax cuts, and what it did to grow wages, President Biden repealed three years of wage growth for the average family in one year.
"In one year, he took people back that far."
On President Biden breaking his jobs promises:
"As one expert said, he really hasn't created one new job. He's far below, but we need to catch up to pre-COVID.
"We've got 10 million job openings, we've got four and half, almost five million people who just quit – they got out of the workforce, or they continue to get payments from the government that allows them to stay home."
On the Biden Administration's handling of COVID:
"Everyone in America knows he took his eye off COVID. He dismissed and denied inflation and the worker shortage, even though our small businesses were screaming what a huge problem it was. He took his eye off the supply chain issues to go after that extreme socialist spending plan."