2020 Election: Harris County GOP On Life Support, Statewide We Survived, But Have Lots Of Work To Do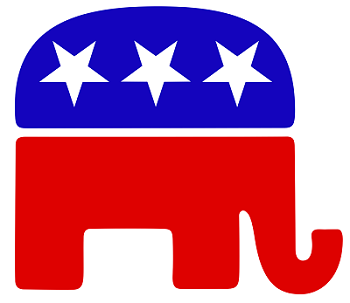 After the disastrous 2016 and 2018 election cycles in Harris County (Houston), Texas, the GOP lost virtually every countywide race and had legislative and Congressional setbacks. However, in 2020 they held serve. Holding all Congressional seats, losing only Sarah Davis in the legislature, but Mike Schofield ousted the Democratic incumbent. Steve Radack's Commissioner seat was held by Tom Ramsey. We lost a Justice of the Peace seat in Precinct 5 as incumbent Russ Ridgway lost by 12,000 votes.
Wesley Hunt came oh so close in making Pelosi Democrat Lizzie Fletcher a one-termer, 51.6% to 46.8% with only 13,300 votes separating them and the Libertarian took 1.6%. This seat is obtainable and the hope here is that Wesley Hunt keeps on running.
The losing streak for State District Judges continued for the third cycle in a row. There was basically no organized campaign, no messaging about some of the really bad Democratic judges who were challenged (not the good ones who were basically left alone). There was an attempt by a group of candidates represented by a local consultant and she called it the "A Team." This group picked up anywhere from 20,000 - 25,000 additional votes above the base GOP vote, but they still lost by an average of 105,000 votes. For GOP judicial candidates, what is being done just doesn't work.
Statewide, the margins were not as good as four years ago, but we still won all statewide races. No net change statewide in State Representatives and Congressional races and this is despite the Democrats and their allies spending well north of $175 million, outspending the GOP in almost every race run at this level.
The GOP also did much better in South Texas with Hispanic voters. The issues that drove this vote will be important going forward.
The 2022 cycle has begun and the GOP has more work to do, toward making the GOP the working class party for Texans.