Cornyn, Carper Bill to Strengthen Cross-Border Trade, Guard Against Terrorism Passes Senate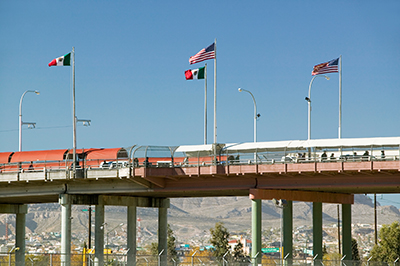 U.S. Senators John Cornyn (R-TX) and Tom Carper (D-DE) released the following statements after their legislation to create a pilot program to strengthen the Customs Trade Partnership Against Terrorism (CTPAT) program passed the Senate unanimously:
"In order for America to remain competitive in global markets, we must ensure our ports are open, efficient, and secure," said Sen. Cornyn. "This legislation would provide ways for trusted trading partners to expedite the transport of cargo important to Texas' economy while protecting against illegal goods and national security threats, and I urge the House to send it to the President's desk."
"I am proud that the bipartisan Customs-Trade Partnership Against Terrorism (C-TPAT) Pilot Program Act passed in the U.S. Senate and I urge my colleagues in the House to quickly do the same," said Sen. Carper. "This is a commonsense bill that will improve the efficiency and reliability of our supply chains, and the C-TPAT program has already proven successful in safely expediting the customs clearance process for trusted merchants. By expanding access to this program, we can reduce congestion at ports of entry while strengthening our national security – a win-win!"
Background:
CTPAT was created as a part of the SAFE Port Act of 2006 to support secure cross-border trade through a fast-track, customs clearance process for trusted merchants who voluntarily submit themselves to enhanced security screening measures. The legislation would create a pilot program that would allow up to 20 trusted non-asset and asset based, third-party logistic providers (3PLs) to become CTPAT certified. The carrier companies would work with Customs and Border Protection to become CTPAT certified by meeting additional security requirements and participating in inspections throughout the cargo transit process.