Mach 1 Caucus Meets With Israeli Air Force Pilots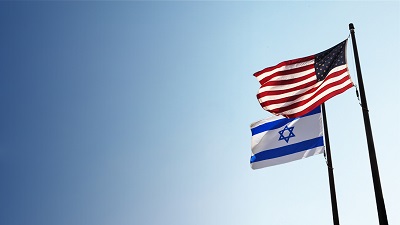 The MACH 1 Caucus, a coalition of former military pilots and current lawmakers including Rep. August Pfluger, Rep. Scott Franklin, Rep. Jake Ellzey, Rep. Mike Garcia, and Rep. Chris Stewart released statements following their Thursday meeting with 12 pilots from the Israeli Air Force (IAF) as a part of the Jewish Institute for National Security of America's (JINSA) U.S.-Israel Military Leaders Program.
In the meeting, the group discussed the U.S.-Israel relationship and Israel's broad security challenges. Specifically, they outlined current national security threats pertaining to Iran and Ukraine, discussed strengthening and expanding the Abraham Accords, as well as developing additional military training opportunities between the U.S. and Israel.
"Israel is a stalwart ally of the United States," said Rep. August Pfluger. "It was a pleasure to sit down with a dozen Israeli Air Force Pilots to discuss our shared experiences as airmen and hear directly about the successes and challenges facing Israel's national security. I will always work to foster a strong friendship between America and Israel, and look forward to advocating for additional measures to strengthen our security alliance."
"The Israeli Air Force is a major innovator and its pilots are some of the finest in the world," said Rep. Scott Franklin. "The opportunity to share ideas not only strengthens the alliance with one of our most significant and reliable allies, it also helps us as members of Congress as we develop legislation supporting America's strategic interests in the Middle East. I look forward to our continuing mutual cooperation as we stand together against our adversaries."
"Israel is our strongest supporter and ally in the Middle East, and we must do all that we can to support them," said Rep. Jake Ellzey. "It is important now more than ever that the United States leads the world in ensuring Israel stays the beacon of hope in the Middle East. It was a privilege to meet with pilots from the Israeli Air Force, and I look forward to working with the rest of the members of the MACH 1 Caucus to further cement our support for Israel."
"Israel is the United States' most critical ally. Not only do they serve as a stronghold for western values in the Middle East, but they are a critical piece for ongoing negotiations towards sustained peace in the Middle East," said Rep. Mike Garcia. "The conversation between these pilots and members of the MACH 1 Caucus is critical to the U.S.-Israeli partnership. It helps us to better understand the challenges that they are experiencing in carrying out their jobs, so we can serve as stronger allies in their quest to keep our countries and the world secure against evil forces such as Hamas, Iran, and other adversaries. It was an honor to meet with these heroes, and I am grateful for their service to Israel and the world."
"Israel is our strongest ally in the Middle East," said Rep. Chris Stewart. "So it's always a great opportunity to sit down with our Israeli friends, and it was a pleasure to meet this group of skilled pilots. We discussed everything from potential legislation to larger strategic interests, and I'm eager to continue our cooperation. We must continue sending a strong, clear message: America stands with Israel."
JINSA: "It was a distinct honor for the delegation of Israeli Air Force officers taking part in JINSA's Military Leadership Education Institute Program to meet with the MACH 1 Caucus. With a shared background in military aviation, the robust discussion strengthened and deepened mutual understanding that contributes to the security of both nations."