Rep. Jackson Introduces Legislation to Help Law Enforcement Prepare for Polar Vortexes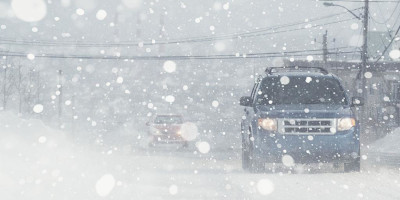 Today, I introduced the Providing Our Law Enforcement with Adequate Recourses for a Response Act, or the POLAR Response Act, which would add polar vortexes to the list of disaster-related emergencies when the Department of Defense (DoD) is considering law enforcement for the transfer of excess property and equipment as part of the 1033 program. This could include equipment such as vehicles, generators, sleeping bags, tools, and first aid supplies.
The 1033 program gives the Secretary of Defense authority to transfer excess DoD property to federal, state, and local law enforcement agencies for law enforcement activities, including counterdrug, counterterrorism, and border security. This also includes responding to disaster-related emergencies such as hurricanes, tornados, or high water. The POLAR Response Act would add polar vortexes to the definition of major disasters included under the 1033 program. 
I said: "When Texas experienced an unprecedented polar vortex earlier this year, we identified vulnerabilities in our disaster response capabilities that should be addressed. That includes making sure our brave law enforcement officers are prepared to respond to the most unconventional challenges, even polar vortexes in Texas. Adding polar vortexes to the definition of major disasters for the DoD's 1033 program will help ensure officers have the best possible equipment at their disposal to protect citizens, mitigate fallout, and get communities back on their feet as quickly as possible. The POLAR Response Act will do just that."
I am a member of the House Armed Services Committee. Link to the full bill text can be found here.
Co-sponsors include Representatives Troy Nehls (TX-22), August Pfluger (TX-11), Tony Gonzales (TX-23), Jodey Arrington (TX-19), Pat Fallon (TX-04), Randy Weber (TX-14), Jake Ellzey (TX-06), Pete Sessions (TX-17), and Van Taylor (TX-03).