Rep. Pat Fallon Calls on Speaker Pelosi to Immediately Consider H.R. 3388 Following Major Cyberattack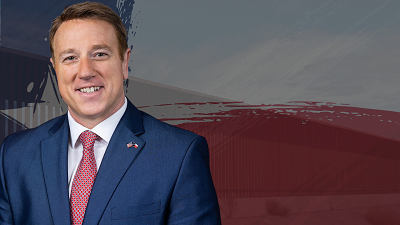 I issued a statement yesterday following a cyberattack on JBS USA, one of the largest meat producers in the United States with two locations in the Fourth Congressional District of Texas. I also called on Speaker Pelosi to immediately consider legislation I introduced last month to significantly increase penalties for cyberattacks on U.S. infrastructure.
America's critical infrastructure is under attack. Last month, hackers crippled our gas distribution operations, and this weekend an enormous U.S. food supplier was successfully targeted by bad actors. This is what happens when cyberterrorists are paid off instead of punished. Today, I'm calling on Speaker Pelosi to immediately bring my bill, H.R. 3388, to the House Floor for a vote. This legislation, introduced following the U.S. Colonial Pipeline attack in May, would drastically increase penalties for foreign actors who commit attacks on United States infrastructure and threaten our national security. We cannot sit idly by and wait for the next attack. We must take action now.
The cyberattack on JBS USA directly impacts constituents and businesses in the Fourth Congressional District of Texas, including Ben Scholz, owner of B Scholz Farms and a constituent of the Fourth Congressional District of Texas.
"These cyberattacks cannot go unchecked. The specific outcome of the attacks is unsure at this moment, but it could affect even consumers and crop producers. I'm glad to see that Congressman Fallon is working to secure our cyber systems," said Ben Scholz.