Supporting Our Troops, Defending a Great Nation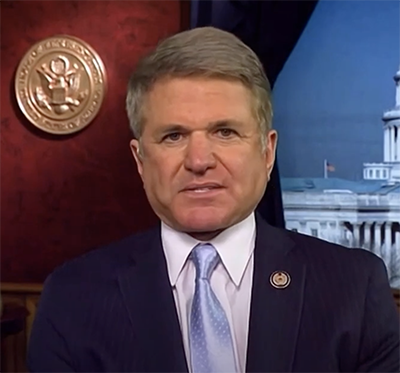 Last week House Republicans passed the National Defense Authorization Act. While we can never do enough to thank our servicemen and women for protecting freedom and defending democracy, this bill takes a step in the right direction, giving our troops the biggest pay raise in more than 20 years.
It also puts a stop to the left's politicization of our military. The Department of Defense exists to demonstrate America's military might and protect our national security — not to promulgate a political agenda. I was honored to vote for this bill to help defend our nation and restore a military that would make my father's generation — those who fought in World War II — proud.
This year's NDAA:
✓ Authorizes a 5.2 percent pay increase for troops;
✓ Provides $25 million over the president's request for the National Guard to work with local law enforcement to disrupt production and trafficking of illicit drugs like fentanyl;
✓ Includes a Parents' Bill of Rights to ensure parents of children in DoD schools have the right to meet with teachers and review curriculum;
✓ Protects and reinstates servicemembers who were discharged due to refusal of the COVID-19 vaccine;
✓ Blocks the administration from reducing the size of the navy and expands capacity of U.S. nuclear forces;
✓ Works to track and prevent CCP espionage within the homeland;
✓ Reaffirms U.S. support of Taiwan and fully funds military exercises with our allies and partners in the Pacific; and
✓ Encourages and enhances U.S. security cooperation with Israel.
At a time when America's adversaries are growing more emboldened under President Biden's weak leadership, this bill sends a critical message: America remains strong and will not back down in the face of aggression.