On Heels of House Vote against Trafficking, 63 Members of Congress Urge Attorney General Holder to Crack Down On Buyers
by Ted Poe
on July 24, 2014 at 4:08 PM
---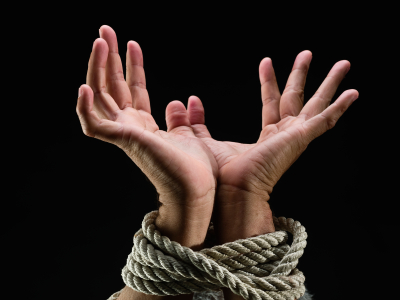 WASHINGTON, DC—This week the House of Representatives sent a clear, bipartisan message that America's children are not for sale by passing a number of bills dealing with child trafficking. However, not a single one of those bills deals with the people who buy children for sex. And during a recent nationwide operation targeting sex trafficking, no buyers of underage children were arrested. While those bills, and the sting, are all necessary and should be fully supported, the root of the problem cannot be addressed until both traffickers and buyers are targeted. Today Representatives Rosa DeLauro (D-CT) and Ted Poe (R-TX) are leading a group of their colleagues in urging Attorney General Eric Holder to do just that.
"We appreciate the desire to focus on the traffickers, but we cannot ignore the buyers," the representatives wrote. "Without buyers, there would be no market for the traffickers. Until we target both the traffickers and buyers, who are complicit in child sex trafficking, we are failing to address the root of the problem…We urge you to send a strong message to both the buyers and traffickers involved in child sex trafficking that America's children are not for sale."
During the recent Operation Cross Country 8, a week-long enforcement initiative to address commercial child sex trafficking, 281 pimps were arrested. The operation, conducted by the U.S. Department of Justice, the Federal Bureau of Investigation, and local, state and federal law enforcement, also saved 168 children from being bought and sold for sex. But there was not a single reported arrest of any buyer, despite the fact those individuals were in clear violation of the law by purchasing children for sex.
In addition to the bills before the House this week, last month the House of Representatives unanimously passed the Justice for Victims of Trafficking Act. That bipartisan bill would encourage collaboration between law enforcement, child welfare systems and juvenile justice courts; and reduce demand for sex trafficking.
According to the FBI there are currently at least 100,000 American children potentially exploited and trafficked for sex annually. The majority are girls between the ages of 12 and 14.