Texas Senate Cowers at Mere Threat from DOJ - Simpson Says "Come and Take It"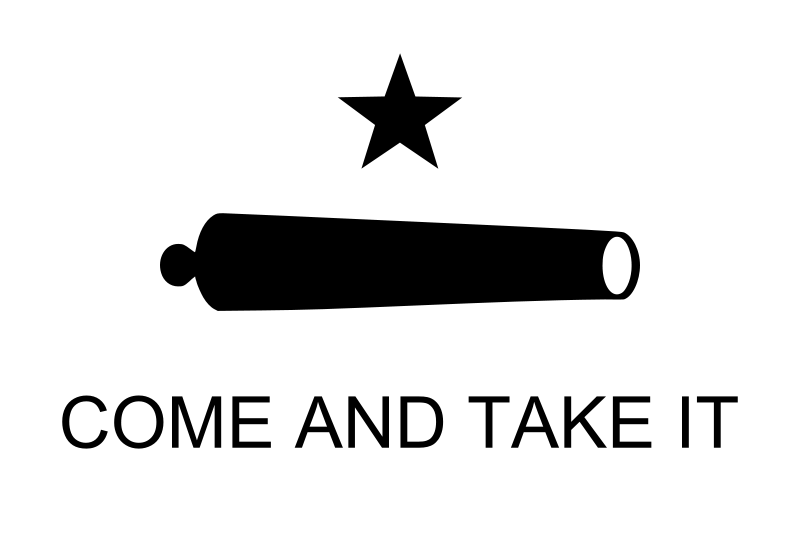 In a move more reflective of cowardice than leadership, the Texas Senate yesterday, succumbed to the mere veiled threat of a letter from the almighty federal Department of Justice (DOJ) and pulled HB 1937 back from a scheduled vote.  Sen. Dan Patrick (R - Houston), the Senate sponsor for the bill, wisely pulled the bill back to keep it from being killed, after it lost the necessary votes to bring the bill to the floor for a vote. The bill's author, David Simpson (R- Longview) said, "Our office will not be intimidated by veiled threats from the DOJ".  "If they want to take away our freedoms, let them Come and Take It", he continued.  
How far has Texas fallen from the days of Gonzales when a group of citizens rose up against an over-reaching abusive government, to the point now where the mere sending of a letter sends Senators running from their principles in fear.
On the floor of the Texas Senate yesterday, Sen. Patrick said, "There was a time in this state, in our history that we stood up to the federal government and we did not cower to rules and policies that invalidated the privacy of Texans.  This was a 'Come and Take It' moment!"
"This was a moment when the frederal government came in and bullied the State of Texas. They bullied our leaders. They bullied our senators. They said, 'If you dare pass a bill that makes us change our policies, then we threaten to close down your airports. We threaten the State of Texas with lawsuits', Sen Patrick continued. He then pulled back the bill from consideration because the 30 votes that had been behind the bill had faded away to less than the 21 needed to bring the bill to the floor. Cowardice was on the floor of the Senate in the form of these Senators who backed away from doing what was right for Texas!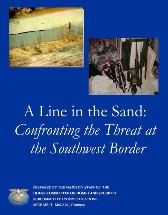 Eric Holder's DOJ seems more interested in putting illegal guns in the hands of Mexican drug cartels than defending our borders - more interested in molesting women and children than truly securing our airports and safety. It is time for Texas and Texans to draw yet another line in the sand.
HB 1937 has received near 100% support every step along the way.  The people of Texas want this bill passed.  Legislators in states across our nation are watching Texas for leadership on this issue, and yet, the Texas Senate retreats.  This is not TEXAN!  We must stand up and fight against the TSA's abuse of our liberty and their molestation of citizens who are suspected of nothing but wanting to board a plane to travel.
CLICK HERE FOR MORE INFORMATION ON THIS ISSUE
Rep. Simpson's office is asking voters to make calls to Governor Rick Perry, Lt. Governor David Dewhurst, Senator Dan Patrick and Senator Kirk Watson (D-Austin) and your personal state senator.
Governor Rick Perry - 1-800-252-9600, 1-512-463-2000
Lt. Governor David Dewhurst - 1-512-463-0001
Senator Dan Patrick - 512-463-0107, 713-464-0282
Senator Kirk Watson - 512-463-0114
Fire the cannon Texas!  Let our Senators know that Texans do not back down from a fight! If the federal government wants to violate our 4th amendment rights - COME AND TAKE IT!  If the DOJ wants to take away our freedom to fly - COME AND TAKE IT!  We will not stand for the continued molestation of men, women and children who are not suspected of any crimes for a false sense of airport security.
Remember the Alamo!
Remember Goliad!
Fire the TSA!
COME AND TAKE IT!