Hispanic Republicans of Texas Performance Review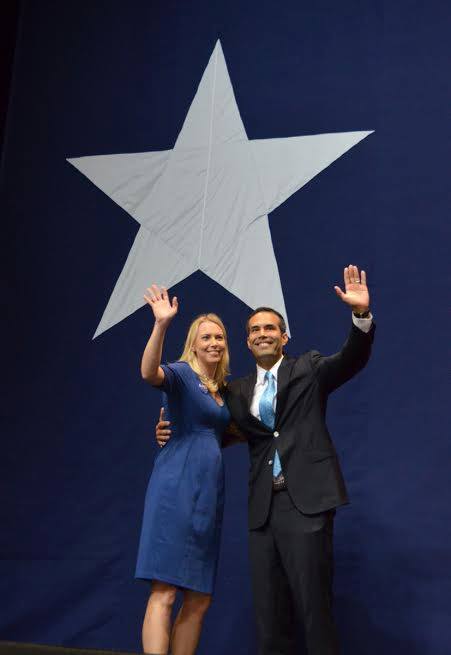 When Battleground Texas started up, we heard a lot about how the booming Hispanic population in Texas was going to turn this state blue. On election night, Texas Republicans and HRT hit Democrats with the biggest reality check in years!
Thanks to your support, the Hispanic Republicans of Texas PAC recruited and encouraged candidates across the state to run for office and endorsed over 40 candidates for various offices. Last night over 70% of those supported by HRT won, including three candidates in state house districts where over 2/3 of the population is Hispanic.
Who Won:
George P. Bush, Texas Land Commissioner; Congressman Bill Flores; Rep. JM Lozano (Kingsville); Rep. Larry Gonzales (Round Rock); Rep. Jason Villalba (Dallas); Rep-elect Rick Galindo (San Antonio); Rep-elect Gilbert Pena (Pasadena); Judge Robert Cadena, 83rd District Court (Val Verde); Alfred Isassi, Kleberg County Court-At-Law; Chris Morales, Fort Bend County Court-At-Law; Orlando Sanchez, Harris County Treasurer; Liz Q. Gonzalez, Hays County Clerk; Judge Carlos Cascos, Cameron County Judge; Rudy Madrid, Kleberg County Judge; Thelma Rodriguez, Nueces County; JP Louis Garcia, Brazos County JP; Nikki Gonzales, Round Rock School Board Judge; Patricia Grady, 212 District Court Judge; Jesse Nevarez, 231st District Court Judge Vanessa Velasquez, 183rd District Court; Judge Lori Valenzuela, 437th District Court Judge; David Garcia, Denton County Criminal Court; Judge Robert Ramirez, Denton County Court-At-Law; Judge Debra Ibarra Mayfield, Harris County Court-At-Law; Abel Reyna, McLennan County District Attorney Mary Louise Garcia, Tarrant County Clerk; Annie Elliot, Fort Bend District Clerk; John Healey, Fort Bend District Attorney; Mary Ward, Fort Bend; JP Roel Cavazos, Cameron County; Constable Laura Richard, Fort Bend County Clerk
As you can tell, there are many reasons to be proud of these results. Additionally, we are already planning for 2016 and look forward to adding many more victories to this list!