Allowing Texas Legislators to Subsidize Risk Unfairly Asks ALL Texans to Pay for Someone Else's Risk & Causes the Amount of Risk to Increase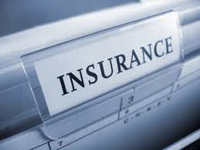 With regards to this article in The Blaze, Capt. Brown certainly deserves the honor and respect of ALL Texans. But just because he is a remarkable soldier and has borne the ravages of battle on his body, his sacrifice DOES NOT make his opinions sacrosanct!
In reference to Brown's comments to the Realtors that he was in favor of the State of Texas subsidizing wind damage insurance for those who choose to live on the Texas Coast:
I have been a Texas Real Estate Broker for almost 32 years, and I have worked from Galveston to Weatherford. I have personally observed the vagaries of Texas weather in various communities, from the time Alvin, Texas got 58" of rain in one day, the devastation that hurricanes have brought to the Gulf Coast/Houston area, to even my own home in Plano being touched by the tail of a tornado!
Adequate insurance has been a keynote in the ability of Texans to purchase adequate housing for their families, and as is the nature of all insurance, the risk is spread amongst the policyholders in the form of premium rates. When people are looking for a home, they often ask me about the costs of taxes and insurance for the property, and that figures into their free market decision as to whether or not they wish to purchase and live in the home and local.
The natural extra expense of wind insurance for properties on the Texas Coast has the mitigating effect of containing the number of purchasers in the area AND THE RISK of the insurers. If we allow the Texas Legislators to subsidize this risk, we are not only unfairly asking ALL Texans to pay for someone else's risk, we cause the amount of risk to increase! THIS IS NOT CONSERVATIVE!