Bipartisan Effort to Fight for Texas Native Tribes Passes House Unanimously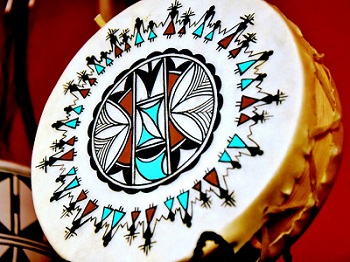 Recently, the Ysleta Del Sur Pueblo and Alabama-Coushatta Tribes of Texas Equal and Fair Opportunity Settlement Act passed the House unanimously. The bill introduced by U.S. Representatives Brian Babin (TX-36) and I allows the federally-recognized tribes Ysleta Del Sur Pueblo in El Paso and the Alabama-Couchatta in Livingston their overdue justice and fair treatment under law.
Passing this bill would allow the Ysleta Del Sur Pueblo to legally operate Class II Gaming at Speaking Rock Entertainment Center in El Paso. The revenue earned from this Center would help finance infrastructure projects, provide hundreds of jobs and enrich the lives of the Pueblo. Most other federally-recognized tribes in the country can offer gaming under federal regulation, the Ysleta Del Sur Pueblo should too.
"The people of the Ysleta Del Sur Pueblo are grateful to Congressman Hurd for his commitment to our rights for sovereignty and self determination. We are proud to be an economic engine for El Paso, and we thank Congressman Hurd for his hard work to allow us to continue to support our community," said Michael Silvas, Governor, Ysleta Del Sur Pueblo.
"I am pleased House Resolution 759 unanimously passed the United States House of Representatives. This would not have happened without the steadfast leadership provided by both Congressmen Brian Babin and Will Hurd, who's tireless efforts made it possible," said Cecelia Flores, Tribal Council Chairwoman, Alabama-Coushatta Tribe of Texas.  
I urged my colleagues to support this important bill. Full remarks as prepared:
I rise today in support of H.R. 759, the YsletaDdel Sur Pueblo and Alabama-Coushatta Tribes of Texas Equal and Fair Opportunity Settlement Act.
As a Representative with more tribes in their district than any other Texan, it is my solemn obligation to fight on behalf of Texas' native people.
I am a proud Texan, there is no greater State in the Union, no prouder people than we Texans and for all the blessings bestowed upon the Lone Star state, we still fall short in our efforts of providing true economic stability to our Native American Tribes.
The Ysleta Del Sur Pueblo are the oldest community in the State of Texas, claiming a governing body since 1682. During the Texas Revolution it was the Alabama-Coushatta of East Texas who provided refuge, food and medicine to the great Sam Houston and his army. Their story is sown into the fabric of Texas' history.
H.R. 759 is not about whether one agrees or disagrees with gambling. This bill isn't about gambling. It's about letting two tribes in two of Texas' most economically distressed zones engage in what every other tribe in America engages in.
This bill would allow these two tribes in Texas to do bingo. That's it. Not blackjack. Not poker. Not Craps. Just Bingo.
For too long, the Alabama Coushatta and Tigua tribes have been prevented from achieving self-sufficiency. It is time we right this wrong. 
We will take today in efforts give the Alabama-Coushatta and Ysleta Del Sur Pueblo tribes a chance to embark on the American Dream;
We will vote to lift their families out of poverty;
We will vote to educate their youth;
And we will vote to grow their economies.
I'm hoping my 432 colleagues say yes with their vote.
I want to thank the distinguished gentleman from the great state of Texas, my friend Dr. Babin and I want to thank my friends on the other side of the aisle, Chairman Grijalva and others, because without them this would not have happened.
Things still work in a bipartisan way here in Washington, DC and the fact that we're going to help these two tribes support their community is an example of this today.
Mr. Speaker, I want to thank you and I yield back the balance of my time.