Gavin Newsom and Kamala Harris choose politics over leadership on Central American children issue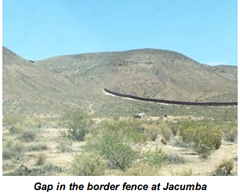 The crisis resulting from tens of thousands of Central American children traversing dangerous territory to cross our porous border is one that demands leadership. But don't look for it from those who currently occupy California's highest offices.
In a Friday story, the Los Angeles Times discovered that for California governor aspirants Gavin Newsom (D) and Kamala Harris (D), politics trumps all.
While most of the crossings are not taking place along the California-Mexico border, there is an obvious impact on our state as federal agencies use California-based facilities to process the children.
The protests and counter-protests taking place outside of the Murietta Border Patrol facility symbolize the strong emotions evoked by this crisis. It was difficult enough to have a reasonable discussion about immigration before the current crisis. That is made even worse by today's chaotic atmosphere. Some semblance of order must be restored, and that requires some leadership.
It seems that Lt. Governor Gavin Newsom and Attorney General Kamala Harris are not interested in providing such leadership. With both planning to run for Governor in 2018, neither of these leaders was even willing to tell the Times that the children should be returned to their countries of origin, lest one allow the other to get to their left down the road.
Here's what the Times said about the current Lt. Governor:
Newsom urged protesters to focus on politicians who "block immigration reform, not exploiting young children as political props." A spokeswoman would not say what Newsom supports as a solution.
Attorney General Kamala Harris used the same evasive tactics:
When repeatedly asked Wednesday on KTTV-TV Channel 11′s "Good Day L.A." what should be done with the unaccompanied minors, Harris called their plight awful before pivoting to chastise the protesters' tone as "very troubling." The immigrants "are not committing crimes. They are fleeing incredible violence," Harris said.
Now isn't the time for political posturing. Regardless of the powers of their office, these leaders have an opportunity to lend their voices to efforts to restore order, calm the situation, and create an environment where a rational discussion of how we can improve our faulty immigration system can take place.
Instead, these two Democrat elected officials are busy "pivoting" into attacking protestors. It's a painfully obvious missed opportunity for leadership.
To call immigration just an issue is an oversimplification. It's a group of issues ranging from borders and visas to work permits and families. I support making improvements to our immigration system, first in those areas where we have consensus, and in other areas down the road when the necessary consensus has been reached. That's what's required to get something accomplished in our system of government.
Yet the prospect of reform dims as tempers flare on all sides and bad actors exploit the weaknesses in our border to facilitate their businesses in human, drug and weapons trafficking.
The children who have come to America illegally need to be treated with great compassion and care as they are returned to their countries of origin. Our southern border must be made safe, secure and modern to deter others from attempting such a dangerous trek. Guest worker programs for agricultural workers, expanded visa opportunities for high tech workers, and other reforms on which we have consensus today are all achievable goals. Through their silence, the Democrats currently occupying the highest offices in our state appear to have decided that their internal party politics for an election years down the road is more important. This is a disservice to all Californians, and we can do better.