Reducing Government Involvement in Education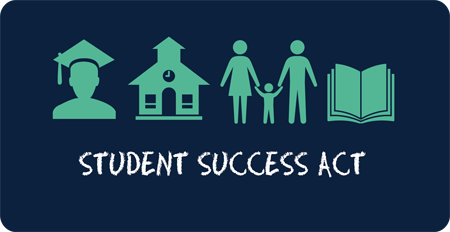 My field representative, JD Kennedy, recently met with Bastrop Independent School District Deputy Superintendent, Barry Edwards, and Chief Financial Officer, Sandra Callahan, to discuss H.R. 5, the Student Success Act, which will replace No Child Left Behind (NCLB).
Mr. Edwards and Mrs. Callahan told us that they look forward to NCLB being replaced with something that will return more control of education back to state and local governments. The Student Success Act is a good start. It will do away with the one size fits all approach to education and allow states to enhance accountability in our schools. The Student Success Act will help limit the role of the federal government in our schools by removing the government's ability to coerce states into adopting things like Common Core and other burdensome and costly regulations.
The bill also will help grow our charter schools and allow successful programs, like magnet schools and other school choice options to flourish.
In Texas, current school choice programs in place include intra-district transfers and inter-district transfers that give students the ability to transfer to schools that better suit their needs. In addition, students in "low performing schools" are eligible to attend higher performing schools in the same district or in another district under the Public Education Grant programs.