Cynthia Brehm's Scandal, 'Much Ado About Nothing'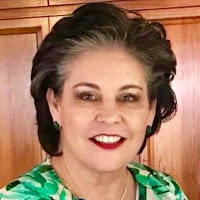 "Let the one among you who is without sin be the first to throw a stone at her."  - John 8:7c
Cynthia Brown Brehm trounced her opponent Jo Ann Gonzales 69.76% to 30.24% in the Republican Run Off for the Republican Party chairmanship in Bexar County on May 22. It goes without saying that her opponent took a hard beating by the grassroots conservatives in San Antonio.
But losers will be losers and gossip that began just before the election climaxed immediately following the Run Off results.
Apparently 20 years ago Cynthia's husband, while serving in the military, did a very stupid thing by exposing himself in front of Cynthia's 14 year old daughter by a previous marriage. Addiction to pornography was the culprit. The military overturned his conviction and he was honorably discharged in 2010. He is presently working with the US Government for the department of defense.
After spending time speaking with Cynthia, it is my understanding that the family has worked faithfully to heal its wounds and the relationships have moved towards total pardon. It has truly been a journey of love and forgiveness.
What should have been a celebration of Cynthia's win, detractors have insisted in a nightmarish situation. The ancient childish game of "king of the mountain" is alive and well in the Bexar County GOP camp. Everyone with an ax to grind wants to be "king of the mountain." Even the Republican nominee for District Attorney has chimed in to his detriment. Tylden Shaeffer was quoted by Gilbert Garcia in the article, 'New GOP chair faces backlash over husband's scandal' as saying,"This is a clear-cut issue, she needs to go. Today." Garcia must be laughing his head off since the title indicates it was the husband's scandal not Cynthia's. On Shaeffer's Facebook campaign page he states with authority, "I call on all Republican candidates at all levels of the ballot to join me in demanding that she step aside immediately." Call this extremely poor judgment since it was Cynthia that won by 70% with the Republican voters. Shaeffer has a huge battle to win in November against the very well funded George Soros candidate Joe Gonzales. He hasn't won yet and he will need Cynthia to support him. Why would he place himself in such a predicament? What is really curious about Shaeffer's Facebook statement is the fact that he allowed Garcia to influence him about the incident. Did Shaeffer even read the legal documents? Did he not know that the case had already been settled in the military? Shaeffer's words should be very troublesome since it is coming from a possible future DA who seems to believe what he reads in the MSM or what a columnist tells him.
It is said that the rats are the first to leave a sinking ship. According to Cynthia her vice chair appointee left before the election because he thought he should be chairman since it was obvious Cynthia would probably win. He planned to go to the CEC and ask them to make Cynthia resign because of the malicious gossip. But Cynthia being the strong determined woman that she is is fighting back. Patti Gibbons former campaign volunteer also left the campaign and allowed Garcia to quote her in his expose in the Liberal Express News. Gibbons regurgitated her gossip in order to pressure Cynthia to step down. Gibbons failed to tell Garcia that she also had campaigned for the chairmanship of the Republican party in Bexar County a few years back and failed miserably.
When will the Republicans stop 'eating their own'? It is unimaginable that conservatives would actually behave in this undignified manner to bring down a fellow Republican. They are consumed with their loss and are weak in forgiveness and slow in reconciling. Certainly these rebellious individuals are not visionaries since they are looking back instead of forward.
So what are we to gather from this chaotic situation?
First, Cynthia won fair and square and is the Republican party chair of Bexar County. Only she can decide what steps she will take. Second, some 'Republican' men and women can't seem to forgive an abused wife and her child. She has spent years protecting her daughter from the incident, a detail that fails to surface. Rather than giving Cynthia credit for keeping her marriage vows and mending her relationship with her daughter, she is vilified by the 'self-righteous'.
Third, after 20 years who wants to revisit a painful time in one's life that for all purposes is scarred over and healed. Why should she say anything? It is no one's business.
Fourth, and a very important piece of the puzzle. It is her husband that committed the act not Cynthia. This scandal is a non-issue and Republicans in Bexar County should move on to the serious business of growing the party and uniting to win in November.
Garcia's article should be a red flag that there are problems in the Bexar County GOP but it's not Cynthia Brehm. She won with hard work and tenacity. It's the few disgruntled that refuse to unite. Unity can only be achieved if the dissenters willingly drop their stones and stand behind the newly elected chairman, Cynthia Brown Brehm.
THE RED REPORT(c)
RED SONJA
Fight, NEVER GIVE UP!
Celebrating Progress in this Tricentennial Year
May 24, 2018 SAFAFamily
http://sanantoniofamilyassociation.com/2018/05/celebrating-progress-in-t...