Bexar County Chair is crucial to the life of the Republican Party in San Antonio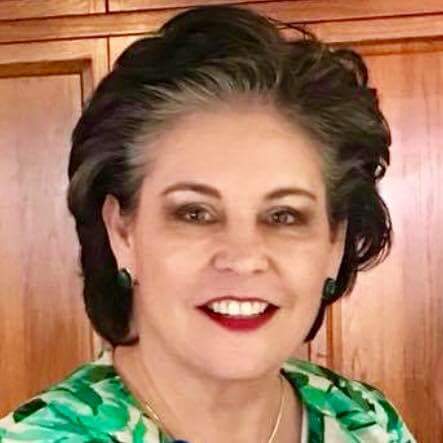 San Antonio has the opportunity to take the bull by the horns. In a city driven by Liberals and Progressives from all directions and vacillating on socialism, it is essential that the Republican Bexar County Chair be grounded in conservatism. Cynthia Brown Brehm is that person to lead Bexar County Republicans to victory. Her opponent Jo Ann Gonzalez came in 2nd with only 24.61% while Cynthia captured 43.53% of the Primary vote. If you know Cynthia, then you know she is strong willed and has the determination needed to accomplish her goals.
Reading this you might think that this is a little dramatic but it is obvious that Bexar County and the city of St. Anthony are lacking in conservative leadership. Planned Parenthood is well and thriving, Liberals are running the city; school districts have become a place for indoctrination not education and conservative Republicans need a strong pillar to lean on.
Cynthia has not been afraid to enter the arena-- she ran for San Antonio City Council in 2017 and Mayor in 2015. She has testified in front of SA City Council on such issues as PP at 2140 Babcock, the City Manager's costly salary and the city's inadequate infrastructure. And most recently she tried but was denied a voice to speak for the Republican National Committee to bring its national convention to San Antonio. She understands that to win you must 'be present'.
She has shown her commitment to the party by being a delegate to the state convention, a Precinct Chair in Bell County, Texas, 27 years as an Election Judge or Alternate Judge and Deputy Registrar. Cynthia has 30 years' experience in marketing and advertising. She is the right person to be at the helm promoting the Republican Party of Bexar County and bringing voters to the ballot box.
She is a graduate of St Mary's University with a Master's in Public Administration and a BA from the University of Hawaii at Manoa. She was a military wife who strongly supported her husband, Norm. Now that he has retired, he is very supportive of her political goals.
Don't let San Antonio down, Cynthia needs your vote. Her opponent's biggest attraction is that Red McCombs is steering her campaign. Cynthia is not tainted by BIG money donors that don't care about family values; Bexar County could use a big shove in the right direction.