Rep. Roy's Statement Following Roundtable Discussion With Law Enforcement in Austin
by Chip Roy
on August 5, 2021 at 10:23 AM
---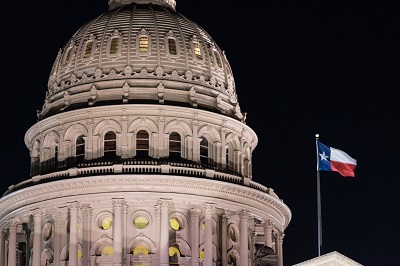 I issued the following statement after a roundtable discussion with law enforcement in Austin hosted by the House GOP American Security Task Force:

The radical leftist effort to defund and degrade the heroic men and women of law enforcement has made Austin, Texas a more dangerous place to live, just as it has in other cities across America.
Because of Mayor Adler and the City Council's decision to play politics with public safety, this city's police have been decimated. Two years ago, the Austin Police Department had 1,959 officers, now we have roughly 1,600. Now they're struggling with over 160 vacant positions while currently losing 15 to 20 officers a month.

What that has meant for the law-abiding people of Austin is emboldened criminals, destroyed lives, and a beautiful city thrown into a constant state of crisis. Murders in Austin are up 79% year over year. In fact, the first 7 months of 2021 saw as many homicides as there were in all of 2020. Travis County is on pace for a 25% increase in fentanyl-related deaths in 2021 compared to the previous year. Even traffic deaths have increased with fewer police to patrol the streets.

The false narrative that all police are bad and that all criminals are victims is killing Austin and killing communities across our country. That's why I'm proud to be a Member of the American Security Task Force and to join my colleagues for today's roundtable discussion in Austin with the important Texans working to keep our cities safe.

It is time for an American revival on our streets, where we stand up and demand that the madness end and the rule of law prevail. This is our home, these are our terms, and we will accept nothing less.