TX Senator Donna Campbell Champion Of SD-25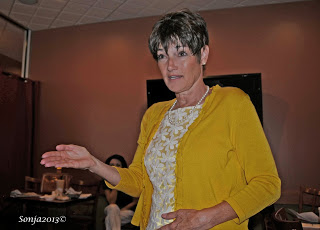 Senator Donna Campbell has stirred some debate since her election in November 2012 because of her strong fiscal and social conservatism. She has raised people's awareness of the issues that need to be addressed in SD25 and Texas. One of Senator Campbell's attributes is her ability to quickly reflect on her answer and in her usual direct manner response to the questions posed to her. Her explanation on her 'NO' vote on the Texas budget was forthright.
"The Texas economy is strong because we have remained vigilant against unnecessarily growing government. I respect the hard work that was done by my colleagues on the Finance Committee, but I don't believe it holds true to the fiscally conservative model that has put our state on a path to prosperity. I would have preferred to see more restraint in overall spending and I am concerned that any government growth supported by this budget is at the expense of key infrastructure needs like investing in transportation."
No one questions where she stands on Pro Life because her commitment to the culture of life was demonstrated in Austin this past summer during the battle on House Bill 2 which ended abortions after 20 weeks.
One of Senator Campbell's top priorities has been her dedication to highway funding. Lt. Governor David Dewhurst has named her to the new Senate Select Committee on Transportation. The new committee will be chaired by Texas Senators Tommy Williams and Robert Nichols.
"Since taking office, I have made highway funding one of my top priorities. This summer we pushed through the biggest boost in highway funding in over a decade without raising taxes or tolls. I look forward to working with other members on this influential committee to find further solutions to fix our roads and ensure Texans have the best and safest highways in the nation."
According to a reliable source, there has been no sighting of her opponent, Michael Novak, either at the San Antonio Republican meetings or at any of the non discrimination ordinance sessions. He may be just laying low waiting for his 'comrade shields' to front his crusade. Texas House District 122 representative Lyle Larson commented on Senator Campbell by saying that "There was a large learning curve on a lot of the issues this session." It's comical when an elected official who has been a representative for just two more years than Senator Campbell comments on her 'learning curve'. And let's not forget that ousted Senator Jeff Wentworth is lurking at every corner to avenge his loss.
Councilwoman Elisa Chan from San Antonio is being wooed into challenging Senator Campbell by the local liberal media, the Express News. Chan's best bet would be to continue her courageous path and face Mayor Julian Castro in the next mayoral election.
Senator Campbell has earned the respect of her constituents and deserves to be reelected in 2014. Please visit her website and 'Get Involved'! She needs your support by volunteering to help with her campaign.
RED SONJA2013©