Reflecting on Recent Events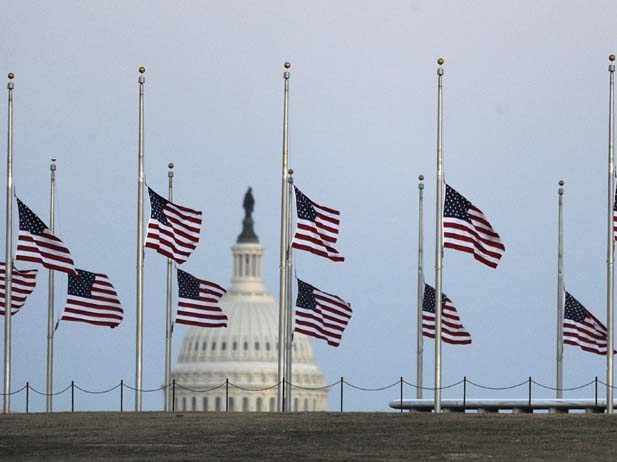 Last week, our nation faced several terrible tragedies. After the police shootings of Alton Sterling in Baton Rouge, Louisiana, and Philando Castile in Falcon Heights, Minnesota, five police officers - Brent Thompson, Patrick Zamarripa, Michael Krol, Lorne Ahrens, and Michael Smith - were shot at what started out as a peaceful protest in Dallas.
The news stations went into a feeding frenzy on these stories. I was standing in the Cannon Rotunda in Washington, DC, on Thursday about to give an interview on MSNBC about FBI Director James Comey's decision not to recommend prosecuting Hillary Clinton for her mishandling of classified documents. The interview was supposed to start at 3 p.m. EST, but was pushed back by a 30-minute set of stories and commentary about Sterling and Castile. As I was listening to the emotionally charged story through my earpiece, I commented to the MSNBC cameraman: "Wow. This is a well-produced, compelling piece." It had all the drama and passion of a primetime police show or Hollywood movie. That was the longtime broadcaster and Radio Television Film major in me talking. It wasn't the congressman in me and I shouldn't have said it. I was encouraging bad behavior.
While I understand better than most the media's need to get compelling news out quickly, journalists (and elected officials) also have a responsibility not to make the situation worse. In the minutes and hours after a tragedy, we simply don't have all the facts. Emotions are already running high. The furor is fueled by the fact everyone has a TV camera in his or her cell phone, but even a camera doesn't always capture the whole truth. Sometimes the camera isn't rolling soon enough or it might not have the right angle. They do, however, provide powerful images that move people to action… and that action is not always peaceful. In the heat of the moment it is often easy to forget that two wrongs don't make a right.
We must always be looking for a way to right wrongs and a way to make our society better while fighting injustice. That's why we have rights laid out in the Constitution that are a peaceful way to improve our nation. These include the right to peaceably assemble, to petition the government for a redress of our grievances, and to communicate freely with freedom of the press. We have an open court system on both the state and federal level to adjudicate disputes – even disputes with the government. We must not, however, let our passions get the better of us and seek revenge through violence.
To help us avoid more tragedies, the news media, commentators, members of Congress, and the public need to tamp down the emotional rhetoric and look for solutions for our problems within the framework the Founding Fathers laid out for us.
I plan on following these stories over the coming weeks, and possibly months, to see what we can learn, and what needs to be done to improve relations between the community and police to make everyone feel safer. In the meantime, I'm going to pray for the victims, the communities involved, and our nation. I invite you to do the same.