Bill Flores Statement on USMCA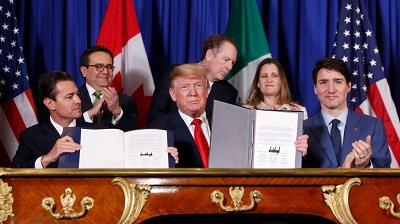 I issued the following statement regarding the latest news about the United States-Mexico-Canada Agreement (USMCA):

For months, my Republican colleagues and I pushed for Speaker Pelosi to bring the USMCA to the House floor for a vote. I am thankful that we will now be able to vote on this important trade deal, which will provide a major boost to our economy and to hardworking American families. Our persistence and relentless advocacy were key to getting us where we are today. A recent editorial in the Dallas Morning News echoed my recent statement that the best Christmas gift that Congress can give to America's farmers, ranchers, workers, manufacturers and businesses is to immediately approve the USMCA.

I applaud President Trump for his leadership in getting this trade deal across the finish line. Despite the ongoing sham impeachment proceedings, he put politics aside to advance the important needs of our nation. It is shameful that Speaker Pelosi held this deal up for months to simply appease the socialist wing of her party.