Observations Of Houston Mayor's Election 2019, What I Saw Firsthand And The State Of Our City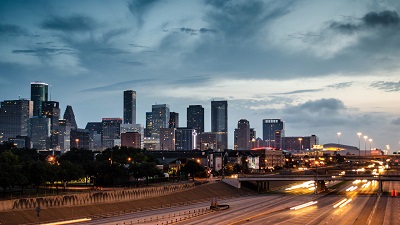 I had a front row seat for the Houston Mayor's election runoff and with your indulgence, a few observations:
Where were the voters? 18% turnout was pathetic and embarrassing. Are the citizens not concerned with our ongoing problems of infrastructure, flooding, homelessness, rising crime and a fire department in open revolt?
 
Where were the 298,000 voters who supported Prop B - equal pay for firefighters? The total turnout for the runoff was about 205,000 total!
 
Where were the almost 61% of the electorate who voted no on Prop 1, the men in women's bathrooms ordinance?
 
Where were Sylvester Turner's issues on his website? There were none.
 
Where was the media coverage of the Mayor's race, apart from Fox 26 and Telemundo, minimal coverage at best? TCR wonders, wasn't the Mayor's race of the almost third largest city in America important enough to cover in depth?
 
What happened to the Houston Chronicle's political coverage? Gone, like its lack of objectivity. The paper failed to cover a number of Tony Buzbee's newsworthy press conferences on crime reduction, city corruption and his first one hundred days plan. All not covered. As for objectivity, editorial (pro-Turner) bled into alleged news reporting.
 
Why is the Chronicle biased? Good question, but the idea of fairness in reporting is gone. How many ways did they stick it to Tony Buzbee? Let me count the ways. (1) They always referenced him as a "millionaire" while Turner who was also a millionaire was never mentioned. Why not former Texas A&M regent or Gulf War Marine or a product of working-class parents from small town Texas or his numerous charitable activities? (2) Why did they use the goofiest photos of Tony they could find? (3) Why did they ignore the serious issues with Turner, and when they talked about it, ignored it in their editorials.
 
Where was the outrage when Turner refused to debate Buzbee one-on-one?
 
What did Buzbee donations to Trump (and don't forget Obama, Clinton and the Harris County Democratic Party 2018 Judicial Campaign) have to do with the Mayor's race? One point the Turner campaign and the media focused on was Trump and virtually ignored the rest.
 
For Mayor in a non-partisan race, is a candidate who can work with both political party officials a good thing? Not discussed in the media.
 
Why didn't anyone make the case that Houston was better off after four years of Turner? Probably because there was not much of a case except imperfect pension reform that just punted the problem into the future.
 
Is it time for new blood in Washington and Austin? Sheila Jackson Lee - 31 years, in politics in City Council and Congress. John Whitmire - 46 years, State Representative and State Senator. Al Green - 41 years, 26 years as a Justice of the Peace and in Congress since 2004. Rodney Ellis - 36 years, City Council 5 years, State Senate 27 years, County Commissioner 3 years. Sylvia Garcia - 21 years, City Controller, Harris County Commissioner 8 years, State Senator approximately 6 years, Congress 2 years.

What do they all have in common? Careers in politics. A closer look indicates what little difference in every day citizen's lives they have made. The problems we have had locally are the same as they were when theses career politicos got their first office.
 
In four years, will we look back and consider why we wasted eight years on a career politician and still be facing the same city issues - flooding, infrastructure, crime and congestion? Only time will tell.