Brady Briefing: The Tax Cuts and Jobs Act is Creating a New Era of American Prosperity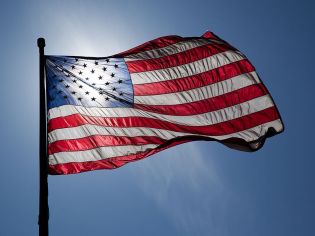 Despite what the pundits and many naysayers in the media and Congress said, the Tax Cuts and Jobs Act is doing exactly what we promised. 

Since President Trump signed the bill into law, there has been daily news of businesses increasing wages, delivering bonuses, extending maternity and paternity leave, increasing 401(k) contributions and making major investments at home. To date, more than 160 American companies have announced more than $1.6 billion in new investments in the United States. Many utility companies have announced reduced rates, and the Treasury Department recently confirmed that 9 out of 10 taxpayers will see a boost in their take-home pay as soon as next month. 

As House Ways and Means Committee Chairman, and lead author of the bill, my goals were simple: cut taxes for the middle-class, simplify our unfair and broken tax code and make America the most competitive place in the world to do business. 

The hardworking American people now have a tax code that allows them to keep more of their money to use as they see fit not how Washington sees fit. This is only the beginning. As each new part of the law takes effect, and America becomes more competitive, families will see even more of the benefits with a stronger economy, more jobs, fairer taxes, and bigger paychecks for Texans and hardworking taxpayers nationwide.

*** 

As Congress kicks off 2018 we have a Constitutional responsibility to address one crucial priority: our national defense. For too many years we have asked our military to do more with less. Today only five of 58 Army Brigade Teams are combat ready for immediate action, our Navy is the smallest it has been since World War I, and the average Air Force aircraft is 27 years old. Facing threats like North Korea's nuclear threat and Iran's continued action to destabilize the Middle East, we must ensure our troops are fully prepared to respond to any situation. 

We owe our men and women in uniform the best, and I am dedicated to making sure they get it. 

*** 

Immigration and border security remain at the forefront of the conversation here at home and in Washington D.C. I opposed President Obama's power-grab in 2012 when he first ordered Deferred Action for Childhood Arrivals or DACA. President Trump is right to insist on the rule of law—our Constitution dictates that Congress, not the president, should write our laws. 

I am committed to working with my colleagues in Congress—and President Trump—to secure our borders and find a fair solution for DACA. However, I do not support citizenship for anyone who comes to America through the back door of illegal immigration. Citizenship is earned by those who come through the front door of legal immigration.